If you want to add a pergola to your property, just give us a call to get our experts on the job.
If you are looking for ways to upgrade the design of your outdoor living areas, we at All Seasons Outdoor Spaces encourage you to consider adding pergolas.  For those who aren't familiar with this term, a pergola is essentially an awning made of an open framework of girders and cross rafters. Pergolas are typically made of wood and designed to be used as trellises for climbing plants such as grapes or bougainvillea flowers. Adding a pergola to your patio or deck is a great way to provide some shade and beautiful foliage, and doing so will enhance the appearance of your outdoor living areas significantly.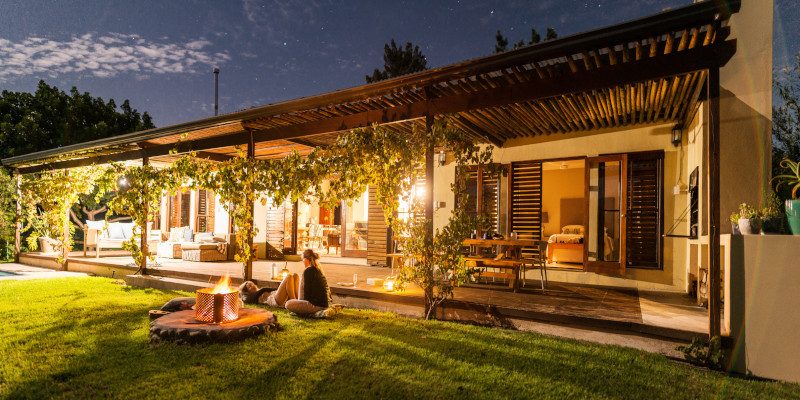 While all pergolas consist of the same basic components—upright colonnades, girders, and cross beams—they can vary significantly in design. Our team can tweak the appearance of each component in order to give your completed pergola a style that suits your unique tastes. Once you are happy with the design, we will take care of the construction process, putting everything together to bring your vision to life. If you have questions about our pergolas or our services, we encourage you to give us a call—we'll be more than happy to provide the information you are looking for.
Our team is proud to serve the Greenville, South Carolina area, and we want to help you make your home the best it can be. If you are interested in adding a pergola to your property, we encourage you to give us a call.
FAQs About Pergolas
There are many ways you can enhance your property, from adding a screened-in porch to creating a zen space complete with a pergola. Our team can help you do both, customizing your project to fit your needs. Whether you've lived in your home for years or just purchased it, making it feel inviting is easy with our team by your side. Check out the FAQs below about pergolas to learn more. 
Display NONE
What are pergolas used for?
Pergolas provide shade by blocking the sun's direct rays, but they still let some natural light shine through. They also help define your outdoor space or provide a base for growing plants, such as wisteria or clematis.
What kinds of materials are used to make pergolas?
For a natural or traditional look, people often use wood. However, pergolas can also be made from other materials, depending on the look you want to achieve. Our team can walk you through your options and discuss the materials we often use to help you make your choice.
How do I choose the best spot for a pergola?
A great way to determine where to put your pergola is to figure out how much sun or shade you want in the area at different times of the day. You also need to consider how you'll use the space. Do you want your pergola attached to your deck to provide shade for relaxing or eating? Or do you want another shaded area in your yard that's further away from the house? Our team can help you determine the best spot, creating a customized plan that meets your needs.
What maintenance do pergolas need?
Pergolas do need some upkeep to stay in good condition and look their best. This can include removing dirt, staining, sealing, and checking for weak spots to ensure continued safety. We can discuss maintenance with you when discussing what materials will be used.