We can build beautiful decks designed for all seasons.
Here at All Seasons Outdoor Spaces, our experienced team strives to build stunning outdoor features that families can enjoy for years to come. One of our key specialties is creating customized decks for our clients based on their specific needs and design preferences.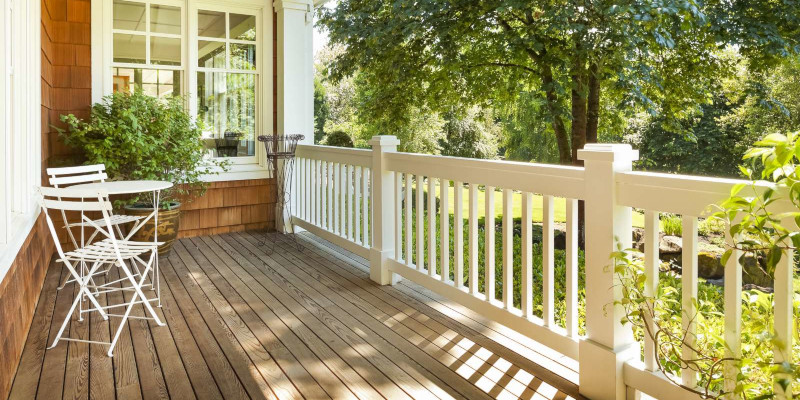 For over 30 years, we've been serving the Greenville, South Carolina community, and we've built countless high-quality decks for homeowners across the region. If you're wondering if you should invest in a deck for your own family, here are just a few benefits of having a professionally designed and constructed deck added to your home:
Increased home value – Whether you plan on selling your home soon or remaining there for several more years, adding a deck can easily boost the appraised value of your house. Decks are especially popular in places like Greenville, where they can be enjoyed all year round.
More entertainment space – If you love having guests over for dinners, parties, bonfires, or other gatherings, a deck can expand your living space and give people more room to enjoy the festivities.
Upgraded backyard – Adding a deck to your home can really increase the aesthetic appeal of your backyard. With the right storage solutions and weather-resistant furniture, you can create a backyard that truly looks amazing.
For more information about our customized decks, reach out to our team at any time! We'd be happy to meet with you for a design consultation or answer any questions you may have about the services we offer.
FAQs About Decks
Decks can enhance the look of any home, as well as expand your living space. Whether you like to entertain and cook on your grill or need a relaxing space to unwind after a long day, our team can create a customized deck for you. With over 30 years of experience, we've created spaces for every style of home and answered many questions about decks. Keep reading to see just a few of the most common questions our customers ask along with their answers.
Display NONE
How much does building a deck cost?
The cost of building a deck can vary a lot depending on its size, materials, and other factors. Our team can explore options with you that provide you with the deck you need while taking your budget into consideration.
What are the different kinds of materials used to make decks?
Pressure-treated wood, cedar, redwood, and composite decking are all common decking materials. Each material has its own pros and cons when it comes to longevity, cost, and upkeep. When we design your deck, we will review the materials we use, so you can make the decision that works best for you.
How do I maintain a wooden deck?
To maintain a wooden deck, you'll need to clean it regularly to eliminate dirt and debris, check for rot or decay, and apply a sealant or stain every one to two years to protect it from damage caused by water and the sun. Our team can provide you with tips to maintain your deck, so it lasts longer. 
What can I do to make my deck more eco-friendly?
Composite decking is often made from recycled materials, reducing your carbon footprint while providing you with a strong and durable deck.
How long does it take to build a deck?
The time it takes to build a deck varies depending on its size, how complicated it is, and the weather. It could take a few days to make a small, simple deck, but it could take several weeks to make a large, complicated deck. We will provide you with a timeline, as well as updates as the project moves along.
---
Similar Services We Offer: