Our incredible outdoor kitchens can take your dinner parties to the next level.
When you live somewhere with mild weather all year long, such as Greenville, South Carolina, it makes sense to take full advantage of the beautiful outdoors. If you're looking for new ways to entertain visitors and take your weekend barbecues up a notch, installing an outdoor kitchen could be a worthwhile investment for you and your family.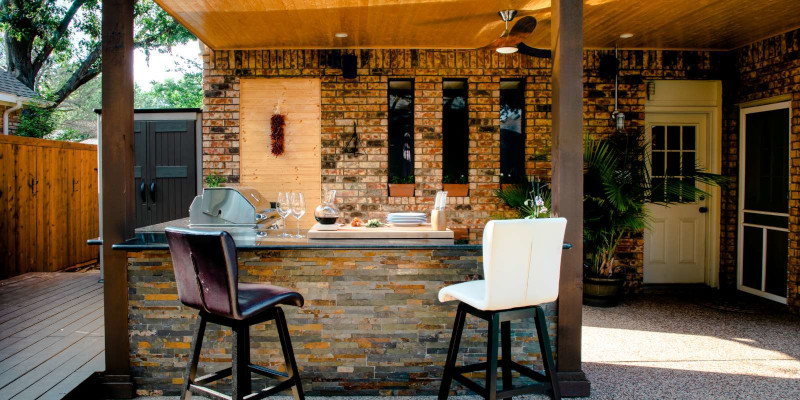 Outdoor kitchens are beneficial for a wide variety of reasons. First and foremost, they'll boost your home's curb appeal and add value to your house. Next, they can make it much more convenient to cook for guests who come over for parties or simple get-togethers. Instead of trying to make multiple trips in and out of the house, you can be part of the festivities while cooking food outside with your friends and loved ones.
The outdoor kitchens we build for our clients are specifically designed according to each customer's specifications. We don't use cheap materials or settle for craftsmanship that's "good enough." Instead, we strive for excellence during every step of the process, from designing personalized outdoor kitchens to adding the finishing touches on a completed project. If you want a beautiful outdoor kitchen guaranteed to last several years to come, rely on our experienced team at All Seasons Outdoor Spaces for a one-of-a-kind build.
If you'd like to see examples of outdoor kitchens we've built in the past, take a look at our portfolio or reach out to us directly for more information. We'd love to help you create an outdoor kitchen that perfectly suits your lifestyle, so contact us today!
---
Similar Services We Offer: