You can count on us to help you create the ideal outdoor living spaces for your home.
Our team at All Seasons Outdoor Spaces has extensive experience in outdoor construction, and we want to help you create outdoor living areas for your home. Over the years, we have worked on countless outdoor living spaces, including porches, patios, and more. If you are interested in adding a new outdoor living area to your home, or upgrading one you already have, just give us a call to find out how to get started.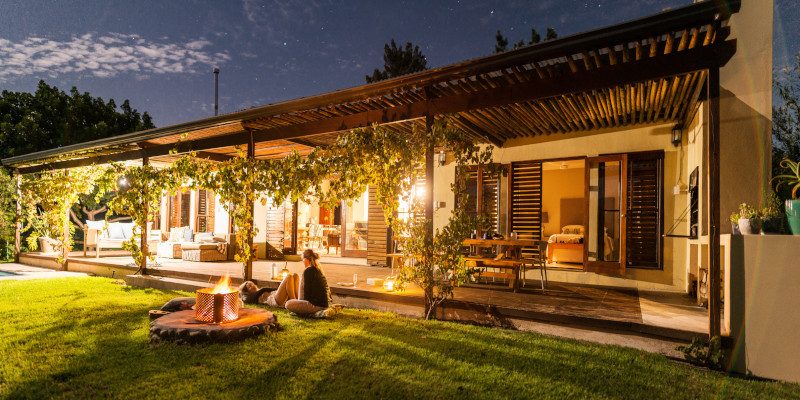 The first thing we do when creating outdoor living spaces of any kind is meet with you, our client, to discuss your goals for the project. We can help you brainstorm and refine your ideas, and then we'll take the best concepts and incorporate them into a coherent plan.
Our team will then assess your yard to determine if we'll need to include a retaining wall in your design or correct a drainage issue, and then we'll use our results to finalize the design. Once that's done, we will get to work on preparing the site and constructing your new porch, patio, etc. We have extensive experience in this industry, and we are confident you will be more than satisfied with our results.
We are proud to serve the community in Greenville, South Carolina, and we want to help you take your outdoor living spaces to the next level. If you are interested in adding a porch, patio, or other structure to your home, simply give us a call.
FAQs About Designing Outdoor Living Spaces
Here at All Seasons Outdoor Spaces, we love helping our customers design and build the beautiful outdoor living spaces they've always wanted. For many of our customers, the design and conception phase is one of the most difficult parts, so we wanted to provide answers to a few of the more common questions we get asked during this process.
How do I create outdoor living spaces that suit my lifestyle and preferences?
The key to this is figuring out how you would get the most use out of your space and plan from there. Decide whether you want to mainly use your outdoor spaces for entertaining, dining, relaxation, or activities. From there, you can choose design elements that lend themselves well to those specific activities. For example, an outdoor kitchen is a great option for someone who wants to do lots of dining and entertaining but might not be the best choice for someone more focused on being able to play yard games or having plenty of room to lay out and relax.
What design elements can I incorporate to increase privacy in my outdoor living spaces?
Features like hedges, shrubs, and trees offer plenty of privacy while keeping the space natural and organic feeling. Man-made partitions like fences, privacy screens, lattices, or trellises are also great options and can be incorporated into landscaping for a seamless look or make bold statement features. You can also add privacy screens or curtains on features like gazebos, pergolas, decks, and porches for customizable levels of privacy.
What are some ways to maximize the use I'm able to get from my small outdoor living spaces?
Opting for multi-functional pieces like benches with built-in storage, folding tables, and modular seating is always a good idea for small spaces. Utilize your vertical space with hanging planters, tall shelving, and trellises or latticing, and create the illusion of more space with strategically placed openings, windows, or even mirrors. Moveable pieces like rolling bar carts or grills are also a great way to give yourself options for the layout of your space depending on the number of people present.