You can count on our team to help you create the perfect outdoor kitchen island.
At All Seasons Outdoor Spaces, we want to help you create the ideal outdoor living spaces for your home. In recent years, outdoor kitchens have become increasingly popular for a variety of reasons. For example, outdoor kitchens allow you to enjoy the fresh air while preparing your meals, and on a more practical level, they allow you to cook without heating up the interior of your home.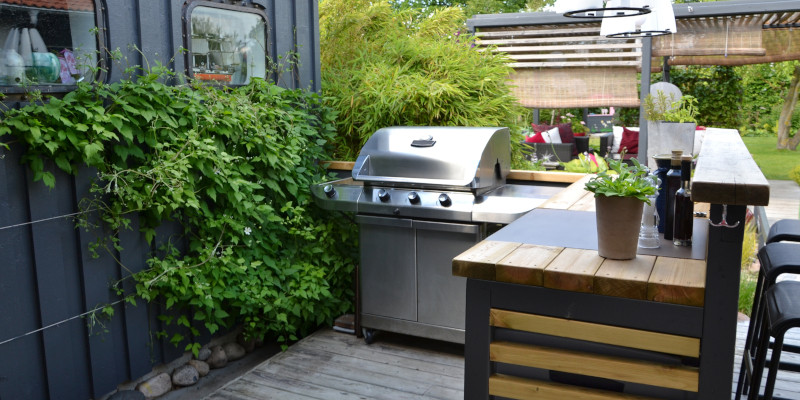 If you are interested in adding an outdoor kitchen to your home, you can turn to our team for help. We have the right experience to design and install just about every part of your new kitchen, including an outdoor kitchen island.
Every good kitchen needs plenty of counter space, and outdoor kitchens are no exception. Our team will help you design the ideal outdoor kitchen island, making sure it's big enough to provide plenty of room to chop, mix, and otherwise prepare ingredients. Your outdoor kitchen island can also serve as a place to serve your food once it's ready or hold drinks and other refreshments that your guests can serve themselves. No matter what, our team will make sure your outdoor kitchen island serves your practical needs and works seamlessly with the overall visual design of the space.
Our team is proud to be a part of the community in Greenville, South Carolina, and we want to help you create the perfect outdoor kitchen for your property. If you need help in creating the best outdoor kitchen island, simply give us a call to get our experts on the job.