We are eager to work with you to create the perfect custom deck for your home.
Spending time in natural settings has been shown to provide significant benefits to mental health and wellbeing, so it's a good idea to get outside more. Even if you don't have the time to hit the hiking trails, you can still spend time enjoying the sunshine in your own backyard. Our team at All Seasons Outdoor Spaces focuses on creating beautiful, comfortable outdoor living spaces to help you enjoy the fresh air whenever you want. We are especially well-known for creating custom decks, and we are eager to help you design and build the perfect deck for your home.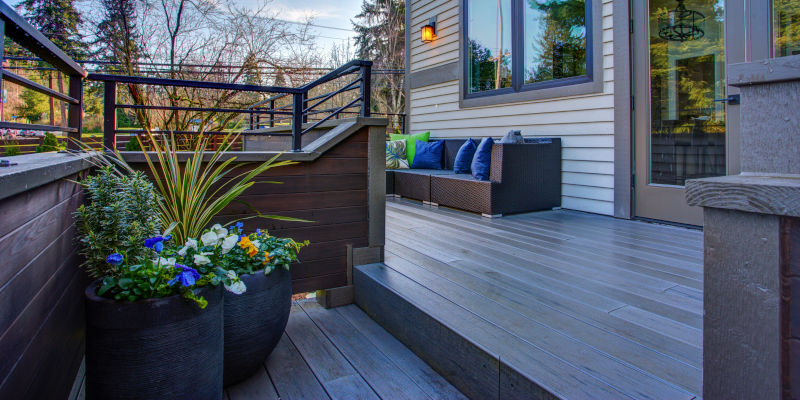 When we design custom decks, we work closely with our clients—we'll make sure your new deck suits your specific functional needs and design tastes. Once you are happy with the design, our team will help you choose the right material for your new deck, and we will take care of the installation process as well. You can sit back and relax while our experts build your deck from the ground up, starting with the concrete pilings and finishing with the railings and stain. We pride ourselves on the quality of our workmanship, and we are confident you will be more than satisfied with our results.
We are proud to serve the Greenville, South Carolina community, and we want to help you take your outdoor living space to the next level. If you are interested in learning more about our custom decks, we encourage you to give us a call—we'll provide all the information you need and help you get started.