Brighten up your landscape with high-quality outdoor lighting.
Homeowners throughout the Greenville, South Carolina region love spending time outdoors, but one simple thing can often go overlooked as they design their perfect backyards: outdoor lighting. Although it might seem inconsequential if you don't go outdoors in the evening very often, outdoor lighting can do much more than illuminate your late-night gathering.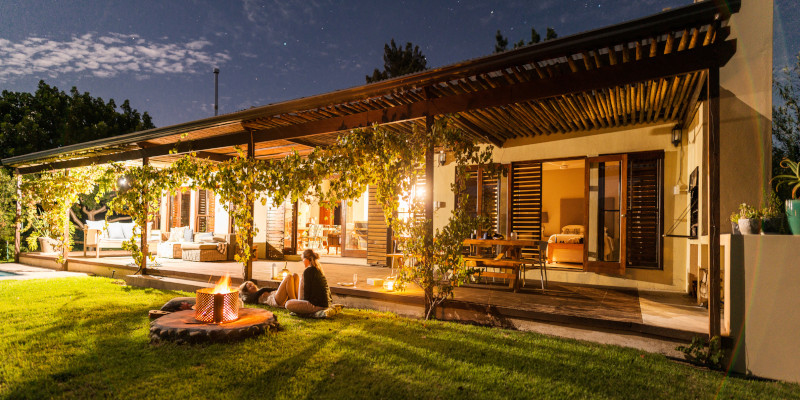 When you spend hours and hours of your time trimming your lawn or tending to your gardens, outdoor lighting can highlight these beautiful assets for everyone to see. This is also the case if you've invested in professional landscaping services. You can make sure you can always see your favorite outdoor features by selecting the right lighting options.
Furthermore, beyond simple aesthetic appeal, outdoor lighting can also increase your personal safety and the safety of any guests who come to your house. You wouldn't want to accidentally trip on your brand-new garden path after the sun sets, for instance. Outdoor lighting can also act as a deterrent to potential thieves who might otherwise try to sneak up on your home or peek in the windows. By lighting up the space, you can more easily see if someone trespasses on your property.
If you'd like to brighten up your outdoor space, our team of experts at All Seasons Outdoor Spaces would be more than happy to help! We can install a wide variety of outdoor lighting solutions that best match your personal design preferences. Simply reach out to us today for more information.
---
Similar Services We Offer: