Outdoor living spaces such as porches have always been a part of traditional home design here in the South. In the days before air conditioning, the interior of a home could get very hot and stuffy during the day, which in many cases meant it was more comfortable to spend time outdoors where you could catch a cool breeze. Even though air conditioning is extremely common and accessible now, outdoor living areas have remained popular, and our team at All Seasons Outdoor Spaces is here to help you create the perfect outdoor additions to your home. In our experience, one of the most popular types of outdoor living areas is decks, and we are eager to help you create the ideal deck for your property.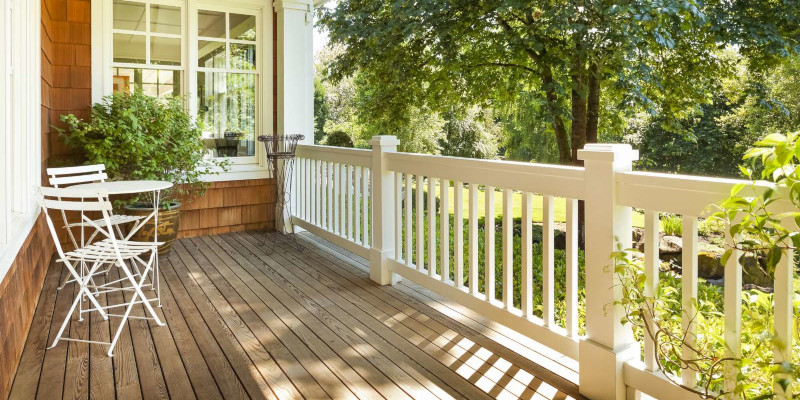 Part of the reason decks are so popular is because they are highly versatile. You can use your deck as a setting for outdoor dining with your family, barbeques and cookouts with your friends and loved ones, and simply relaxing and enjoying nice summer evenings. Barbeques and grilling have long been parts of Southern culture—as cooking outside prevents the interior of the house from getting too hot—and a deck is the perfect place to set up your grill station. Even if you don't choose to eat out on your deck, just spending time there offers great benefits, as being in the fresh air and sunshine has been shown to have positive effects on mental health.
When you turn to our team for help in adding a deck to your home, we will first take the time to brainstorm ideas with you and learn more about your goals for the project. While deck design may seem simple, it's possible to change simple details to create a wide variety of styles. Our team will work with you to select the ideal details to make your deck suit your individual design tastes.
During the design process, we will also examine your property and take measurements so we can translate your ideas into concrete plans. We'll then incorporate your ideas into a cohesive design for your new deck and show you the plans so you can review them. If you want to change anything, we can adjust things until you are completely satisfied. Once you are ready to proceed, we will get to work on constructing your new deck.
First, our experts will install the deck footings, which will support the deck's weight. The next step in installing decks is to install the basic frame, which consists of support posts, beams, joists, and bridging. These components support the weight of the decking (the horizontal boards that form the floor of the deck) and of everything you choose to put on top.  Then, we'll install the stairs and handrails to make sure no one falls off the deck platform, and finally, we'll stain and seal the wood.
Our team is proud to serve the community in Greenville, South Carolina, and we want to help you create the perfect deck for your property. If you are interested in adding a deck to your home, just give us a call to find out how to get started.