We can add railings to any outdoor structure to increase your safety.
Handrails are a simple thing that a lot of people take for granted or use without even realizing it. If your deck, patio, or porch features stairs without railings, you might be putting yourself and others at increased risk of falls. Before someone slips or trips on your stairs, reach out to our professional team at All Seasons Outdoor Spaces to get sturdy, reliable railings installed on any outdoor features you may have.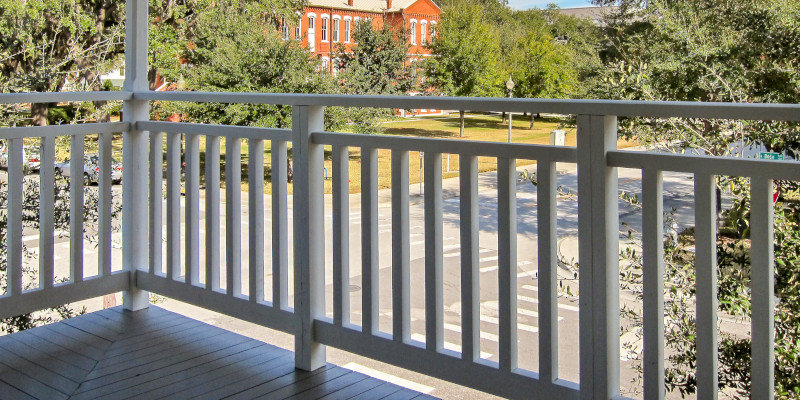 For over 30 years, our team has been serving homeowners in the Greer, South Carolina area. We're highly committed to creating customized solutions to meet every client's personal style preferences, budget, and safety concerns. We specialize in building outdoor features that can be used and enjoyed all year round, so all of our new builds will include railings if there are steps present.
Whether you currently have a deck or porch that lacks a railing or you want to add a brand-new outdoor structure with railings to your home, our team can help. We can create custom porches, decks, gazebos, pergolas, and much more, all with your safety and satisfaction in mind. Our individualized approach and keen eye for detail will ensure that any of your safety or accessibility concerns will be taken into consideration during the design process, and we will get your approval before beginning any construction.
For more information about installing railings on existing structures or how we can build customized outdoor spaces with matching railings, simply reach out to our team! We'd love to help you create the outdoor space of your dreams without breaking the bank. Get started today by scheduling a design consultation with us, and watch as we turn your dreams into reality.
---