Our team can construct charming gazebos according to your exact specifications.
Gazebos can be beautiful and functional ornamental features for any yard, but they're not all created alike. Some can be designed to be luxurious and elegant, whereas others maintain a simpler, more minimalistic design. No matter what kind of gazebos you like, however, you can rely on our team at All Seasons Outdoor Spaces to build one that perfectly suits your yard.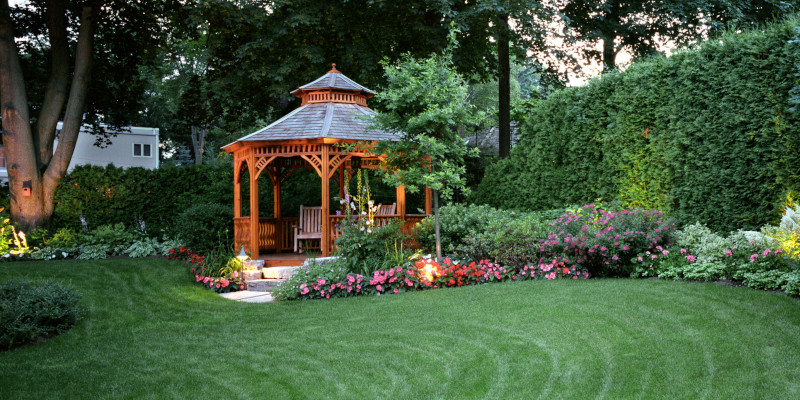 A gazebo is a fantastic investment for anyone in the Greer, South Carolina area, since it can be used all year round. All of our outdoor features are specifically designed to be enjoyed throughout every season, so you can have confidence that our builders will create a gazebo that's both durable and stunning to look at.
If you decide you'd like to work with us on your gazebo project, simply contact us to schedule a design consultation. One of our experienced team members will ask you several questions to figure out exactly what type of gazebo you'd like, including any additional features you want the gazebo to have, such as built-in seating. If you don't have a specific vision in mind, you can look through our portfolio to see other gazebos we've worked on to get some inspiration.
Once we've settled on a design, agreed on the budget, and shared the estimated timeline with you, we'll get to work as soon as we have your approval. Our team will work efficiently with a keen eye for detail, so you can enjoy your gazebo for many years to come.
If you have any questions about gazebos, we'd be more than happy to help! Just reach out to us today to get in touch with an expert.
---