We at All Seasons Outdoor Spaces have extensive experience in creating outdoor living areas, and we have helped countless clients over the years. Our team pays attention to the latest trends in landscape and outdoor living design, and we have noticed that outdoor kitchens are becoming increasingly popular.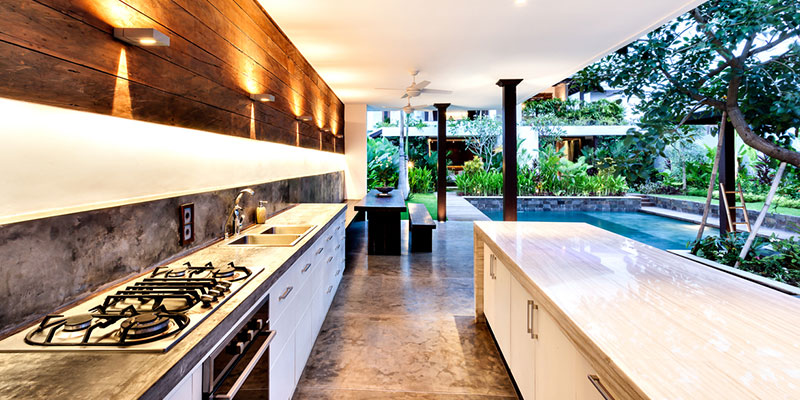 In this article, we'll go over a few reasons why outdoor kitchens have become such desirable home additions, and we hope this information will help you decide whether they are right for you.
Practicality – One reason why outdoor kitchens are so popular is because they are highly practical. This confuses some people (why build a second kitchen when you already have one?), but it's true. Cooking outdoors has a long history, especially here in the South. Grilling and barbeque became so widespread here because they allowed people to cook food without heating up the rest of the house by doing it indoors, and an outdoor kitchen provides the same solution. In addition, with an outdoor kitchen, all cooking smells will escape into the atmosphere rather than lingering in your home.
Entertainment – Another reason why outdoor kitchens have become popular is because they provide a great place to entertain guests. With an outdoor kitchen, you will be able to entertain your guests and let everyone enjoy the fresh air while preparing food at the same time. This is especially useful if you have a pool, as your guests will not have to track water into your home to get to the snacks.
Lifestyle – A third reason why outdoor kitchens are such a popular home addition has to do with the rise of indoor-outdoor living. Many people simply want to spend more time outdoors, and adding an outdoor kitchen provides plenty of opportunities to do so.